News
Award : Maître Artisan en Métier d'Art

Gerard and Sylvie Haligon have been awarded by M. Jean-Louis Maître, President of "Chambre des Métiers et de l'Artisanat" (Chamber of Trades and Crafts) with this much sought-after Award in March 2010

---
Artwork Patronage
As of 1st January of 1994, Companies that buy Original Artwork from living Artists and that register it into a fixed assets account can deduct an amount equal to the purchase price from taxable income for the year of acquisition and the next 9 years, in equal increments.
Who benefits ? Companies, businesses and professionals located and taxed in France and who have chosen the real statement of income
The requirement : Exhibiting the Artwork for 5 years in a "public available" place.
Code général des Impôts - Article 238 bis AB
---
Combine our expertise and skill of this traditional craft with the use of new technologies
"Techniques and technologies are constantly evolving and we have to operate with modern times so that our business continues to exist. Building on this idea, I became interested in new digital technologies to apply them to my famlily profession of "enlarger-reducer".
Recently, these developments allowed me to respond to current Art projects which would habe been, until then, to much complex or even impossible to implement with the pantograph . These new techniques preserve the original model and can, in some cases, help to reduce delays and costs of implementation.
However,our knowledge and manual abilities in this field remain essential as the machine alone cannot bring life to a Work !

Through generations, "enlarger-reducer" profession - uncommon indeed even unique discipline - , will remain one of the fundamental components of our expertise."
Gérard Haligon. October 2009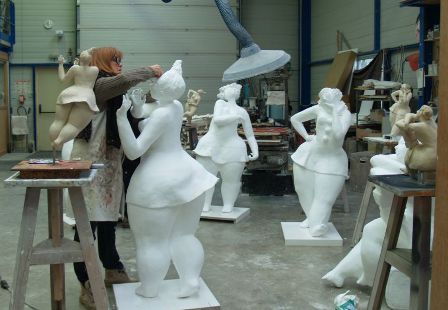 Veronique Didierlaurent working on her enlargements 2015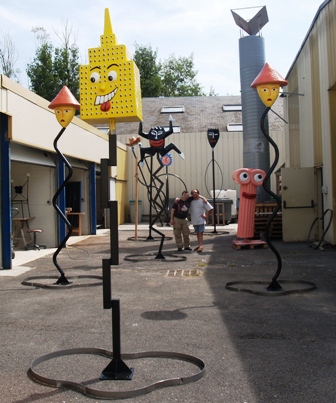 Restoration of Buddy Di Rosa's sculptures for the City of Toulouse (South of France).
July 2010
---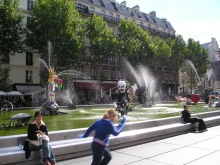 May 2010 starting the renovation of the Beaubourg Fountain (Stravinsky) sculptures (Paris - France)
Artwork created by Niki de Saint Phalle and Jean Tinguely
---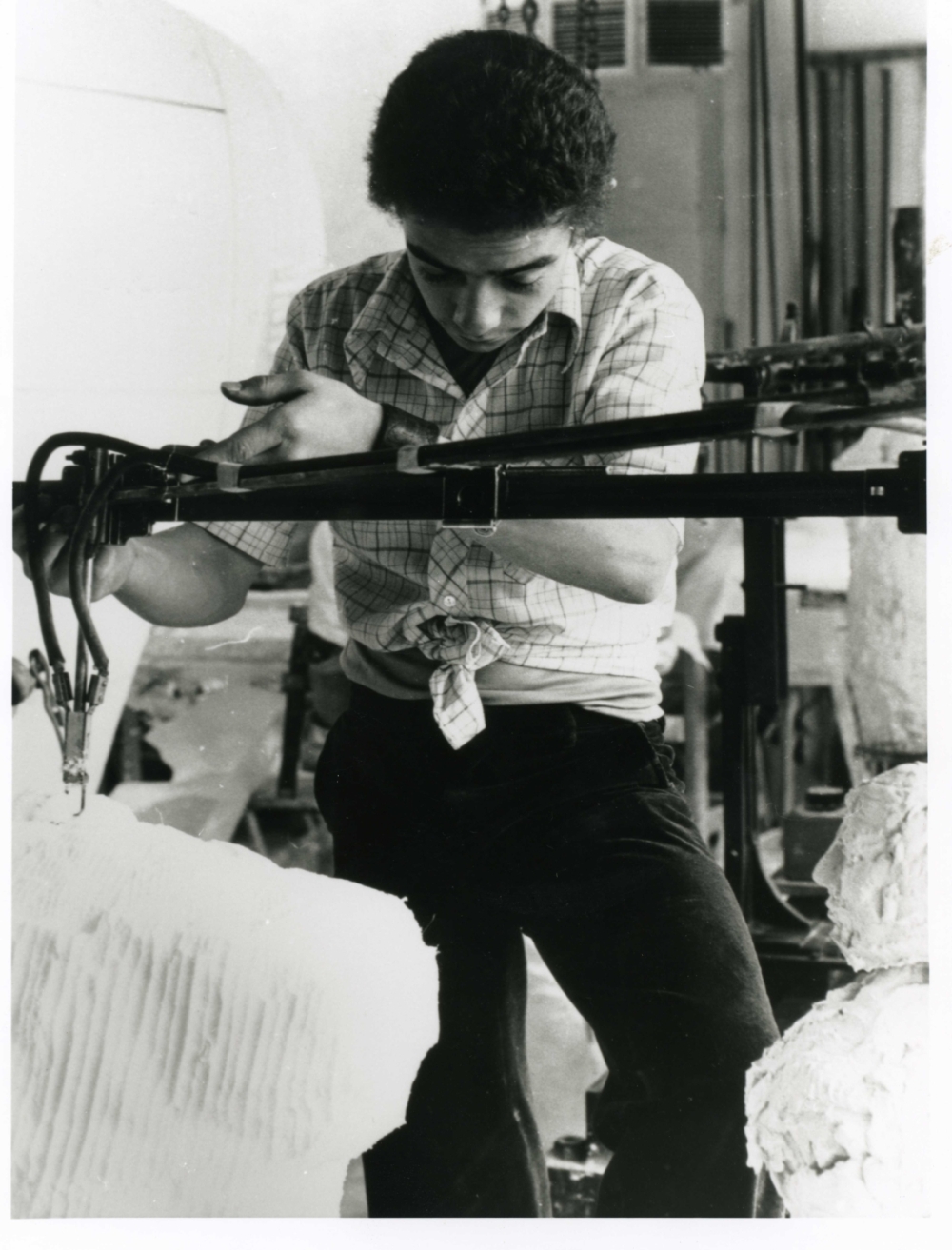 Heir of both the family traditional craft and the reputation of his Parents, Gerard Haligon overcame the challenge ..... read more
Our recent works

Véronique Didierlaurent "Les Meneuses d'Art" in Tomblaine (54) April 2015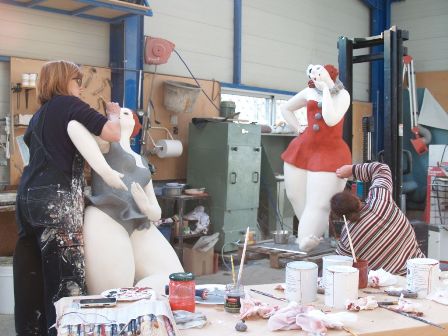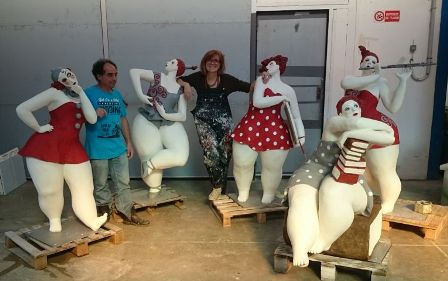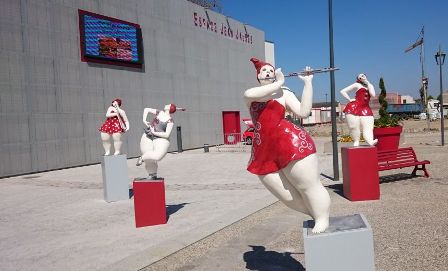 ---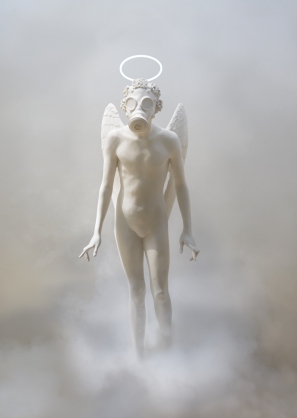 Mauro Corda "L'Ange"
July 2011

---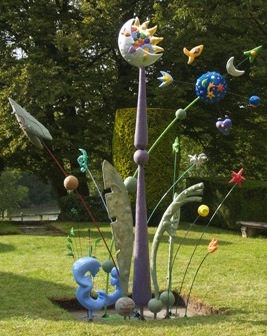 Fédérica Matta "Bouquet de Fleurs"
Bruxelles (Belgium) - July 2011






Septembre 2011 :